Project Name: Country Pavilion Stand Design And Build For Argentina
country pavilion stand design and build
country pavilion stand build
Shenzhen exhibition contractor
custom trade show booth
Project description: Fire Booth Design provide country pavilion stand design and build service for many country.We are a Shenzhen exhibition contractor for custom trade show booth with creative booth design.We will make your booth more standout in exhibiton.
Project details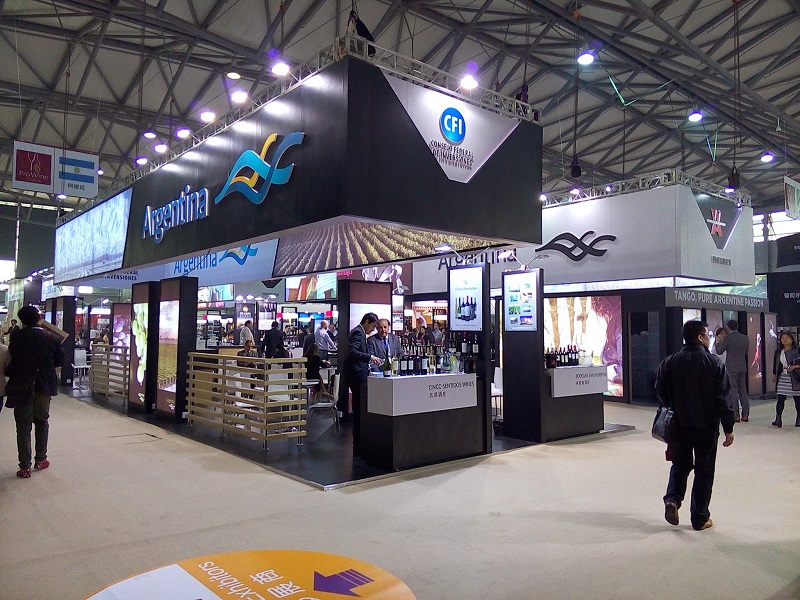 Argentina takes many exhibitors to the Hong Kong Wine and Spirits Exhibition Vinexpo Hong. VineExpo Hong Kong is one of the most professional wine and spirits exhibitions in Asia. VineExpo Hong Kong is organized by the French Bordeaux Wine Exhibition Company and is held every two years , Held at the Hong Kong Convention and Exhibition Centre.
Fire Booth Design has provided country pavilion stand design and build for Argentina. Fire Booth Design is a professional Shenzhen exhibition contractor, which specializes in providing country pavilion stand build for exhibitors.